Posts for tag: dental implant
By Elmwood Park Dental Center PC
December 02, 2020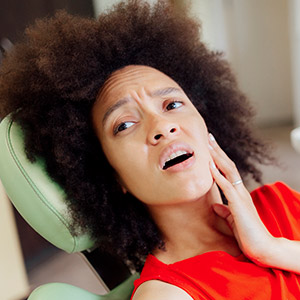 The subject of allergies covers a wide swath in medicine. Among other things, people have allergic reactions to animal fur, various foods and plant pollen. The effects are equally wide-ranging, anything from a mild rash to anaphylaxis, a life-threatening shutdown of the body's vital systems.
Approximately 5% of people are also allergic to various metals including nickel, cobalt, chromium and gold. Reactions to metal can occur when an allergic person comes in contact with items like jewelry, clothing or even mobile phones. There's even a chance of a metal allergy reaction from certain kinds of dental work.
It's unlikely, though, that you should be concerned if you're considering dental treatment or cosmetic work to upgrade your smile. Although allergic reactions like inflammation or a rash have been known to occur with amalgam "silver" fillings, it's quite rare. It's even less of a concern since "tooth-colored" materials for fillings are now outpacing the use of amalgam fillings, which are used in out-of-sight back teeth.
Of course, metal is used for other dental treatments besides fillings, including the most popular of tooth replacement systems, dental implants. An implant is essentially a metal post, usually made of pure titanium or a titanium alloy, which is imbedded into the jawbone. Even so, there's little chance you'll develop an allergic reaction to them.
For one thing, titanium is highly prized in both medical and dental treatments because of its biocompatibility. This means titanium devices like prosthetic joints and implants won't normally disrupt or cause reactions with human tissue. Titanium is also osteophilic: Bone cells readily grow and adhere to titanium surfaces, a major reason for dental implants' long-term durability.
That's not to say titanium allergies don't exist, but their occurrence is very low. One recent study detected a titanium allergy in only 0.6% of 1,500 implant patients who participated.
At worst, you may need to consider a different type of tooth replacement restoration in the rare chance you have a titanium allergy. More than likely, though, you'll be able obtain implants and enjoy the transformation they can bring to your smile.
If you would like more information on allergic reactions and dental restorations, please contact us or schedule an appointment for a consultation. You can also learn more about this topic by reading the Dear Doctor magazine article "Metal Allergies to Dental Implants."
By Elmwood Park Dental Center PC
August 24, 2020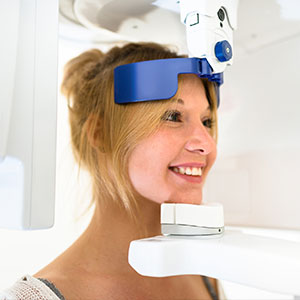 Nothing beats the form and function of a real tooth—but dental implants come pretty close. That's why they're tops among both dentists and patients for replacing missing teeth.
Much of an implant's functionality and durability can be credited to its material construction, from the titanium metal post imbedded in the jawbone to the lifelike porcelain crown attached at its other end. But an implant's "nuts and bolts" isn't the only reason why this premier dental restoration is so popular: A good portion of their success comes from the adjunct support provided by digital technology.
Without this varied array of computer-based applications used in planning, designing and installing them, implants couldn't produce the level of satisfactory outcomes they currently do. Here then are a few of the high-tech tools dentists use to make sure your implants result in a winning smile.
CBCT scanning. Implant placement requires a high degree of precision often complicated by various anatomical structures like nerves, blood vessels and sinuses within the gums and jaws. Cone Beam Computer Tomography (CBCT) scanners rotate around a patient's head, taking hundreds of digital x-ray images that are then assembled into a 3-D model image. Dentists can view this model from various angles to identify obstacles and better pinpoint the best implant locations.
Digital impressions. Dentists can also create a 3-D digital impression model of the inside of a patient's mouth that can give them views of their current teeth and gums from any angle. This aids in determining the size and type of implant so that it blends seamlessly with remaining teeth. A digital impression can also provide both the dentist and patient a preview appearance of their future smile after treatment.
3-D printed surgical guides. To accurately drill the implant site during surgery, dentists often create a custom-made device called a surgical guide that fits into the patient's mouth during the procedure. Using results from scanning and digital impressions, highly accurate guides can be created with a 3-D printer. This further ensures that the implant will be in the exact best location for the most attractive and functional outcome.
Implantology is as much art as it is science in achieving a beautiful smile. These and other digital tools help make that desirable end a reality.
If you would like more information on dental implants, please contact us or schedule an appointment for a consultation.
By Elmwood Park Dental Center PC
January 17, 2020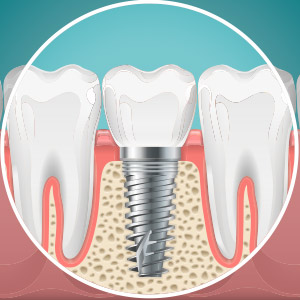 Besides their life-likeness, implants are also prized for their high success rate. More than ninety-five percent of implants continue to function effectively after ten years.
Implants' advanced technology explains some of their reliability and longevity—they're as close to natural teeth as we're now able to achieve. But their impressive success rate also owes to the detailed protocols that dentists follow to install them. One critical part of these protocols is ensuring a patient has enough bone in their jaw to support and precisely situate the implant for the best functional and aesthetic outcome.
Unfortunately, there are situations where a patient doesn't have enough bone to achieve a satisfactory result. This often happens if there's been months or years between losing the tooth and considering an implant. The reason why relates to the nature of bone as living tissue.
Like other cellular tissues in the body, bone has a life cycle: Older, worn-out cells die and are absorbed by the body, and new cells form to replace them. The growth cycle in the jaw receives stimulation from the forces generated when we chew, which travel up through the teeth to the bone.
However, this stimulation stops after tooth loss for the related area of bone, which can slow new bone growth. Over time, the volume and density of the bone around a missing tooth gradually decreases, enough eventually to make an implant impractical.
Insufficient bone volume, though, doesn't necessarily mean an implant is out of the question. We may be able to address the problem by attempting to regenerate the bone through grafting. This is a procedure in which we insert graft material into the affected area of the jawbone. The graft then becomes a scaffold upon which bone cells can grow.  After several months, we may have enough regenerated bone to support an implant.
If there's been too much bone loss, we may still need to consider another form of restoration. But if we can successfully build up the bone around your missing tooth, this premier restoration for replacing lost teeth could become a reality for you.
If you would like more information on dental implants, please contact us or schedule an appointment for a consultation.